An extensive range of auger based barrel washing systems are available in stainless steel with a cleaning capacity of up to 165,000 lbs. per hour.
---
STANDARD FEATURES
Full stainless steel construction
Fresh water rinse bar complete with solenoid valve
Extra optional spray bars available with ozonation
Stainless steel access doors to barrel with safety locks and gas
struts to assist opening
Electrically operated door with remote operation as an option
Split bearings top shaft for easy maintenance
"D" mould rubber spiral in barrel
Hand pump hydraulic single quadrant door using a food safe oil
Access hatches to both sides of tank for internal maintenance
Auger base tank
20 row 1200mm drying table
Available in 1200 or 1500 barrel widths
OPTIONS
Electrically operated door with
remote operation as an option
Drag chain for sludge/waste removal
Special rinse bar
Brush lining for the barrel
Full or half pintle lining
Star shafts for chip removal
Pintle Lining
---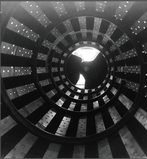 Pintle lining strips help with
the cleaning of difficult
crops. The inside of the
barrel washer can either be fully
lines or half lines at the
infeed end.
Unique Smooth Surface Spiral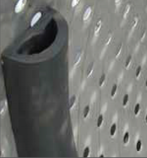 The "D" mould rubber spiral
prevents potential damage
from trapped foreign
objects. The barrel
washer is given
a flush smooth surface.
Driven Auger Base
---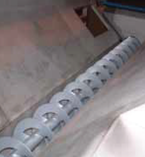 The self emptying driven
auger includes all the
controls, allowing you to
regulate the amount of
water and waste discharged
to suit your own conditions
Dive Deeper with our PDF Brochures