The Field Potato Sorter (FPS) is the most cost-effective sensor-based solution on the market for the sorting of unwashed potatoes, removing soil clods, stones and foreign material. It is a high volume, high capacity, robust machine for growers and packers that is built to last. The FPS machine is ideal for difficult lifting and variable crop conditions
---
1
HIGH CAPACITY &
LOW MAINTENANCE
High capacity and low maintenance are guaranteed by a simple belt feed system. This keeps installation and running costs low and reduces the
risk of stoppages.
2
FLEXIBILITY & LOW MAINTENANCE
Flexibility and gentle handling are given by design. Accept product pass untouched through the sorter while intelligent low wear finger ejectors reject the rest.
3
SIMPLE CONTROLS
& FEEDBACK
Simple controls and
feedback are provided by
the robust touch screen.
This makes it easy to call up
set sorting criteria and to
adjust the parameters to get
the result you need.
4
CONSISTENT LONG
LIFE ACCURACY
Consistent long life
accuracy is guaranteed
with the strong rugged
construction with tough
and robust electronics and
rejector. The 'off ' belt view
guarantees a clear view and
low maintenance.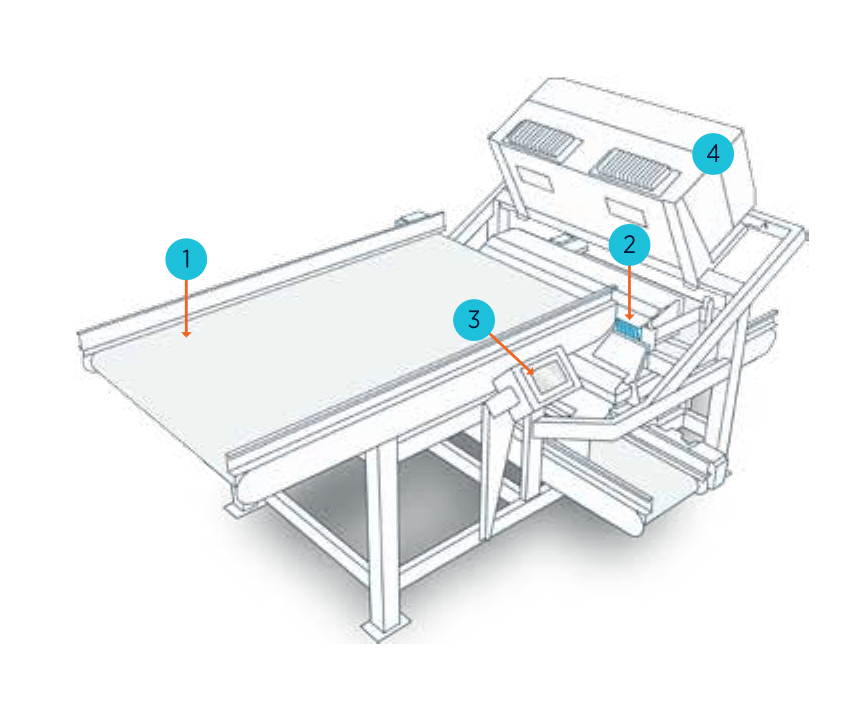 ---
DIMENSIONS AND SPECIFICATIONS*
---