STANDALONE DESTONER
---
In today's market automation is almost a necessity HJV automation works in conjunction with our destoning equipment. And, is at the heart of our equipment with a focus on simplicity of operation and reduced labour costs. We work with either traditional centralized automation systems or decentralized automation systems each with there own benefits to fit each individual solution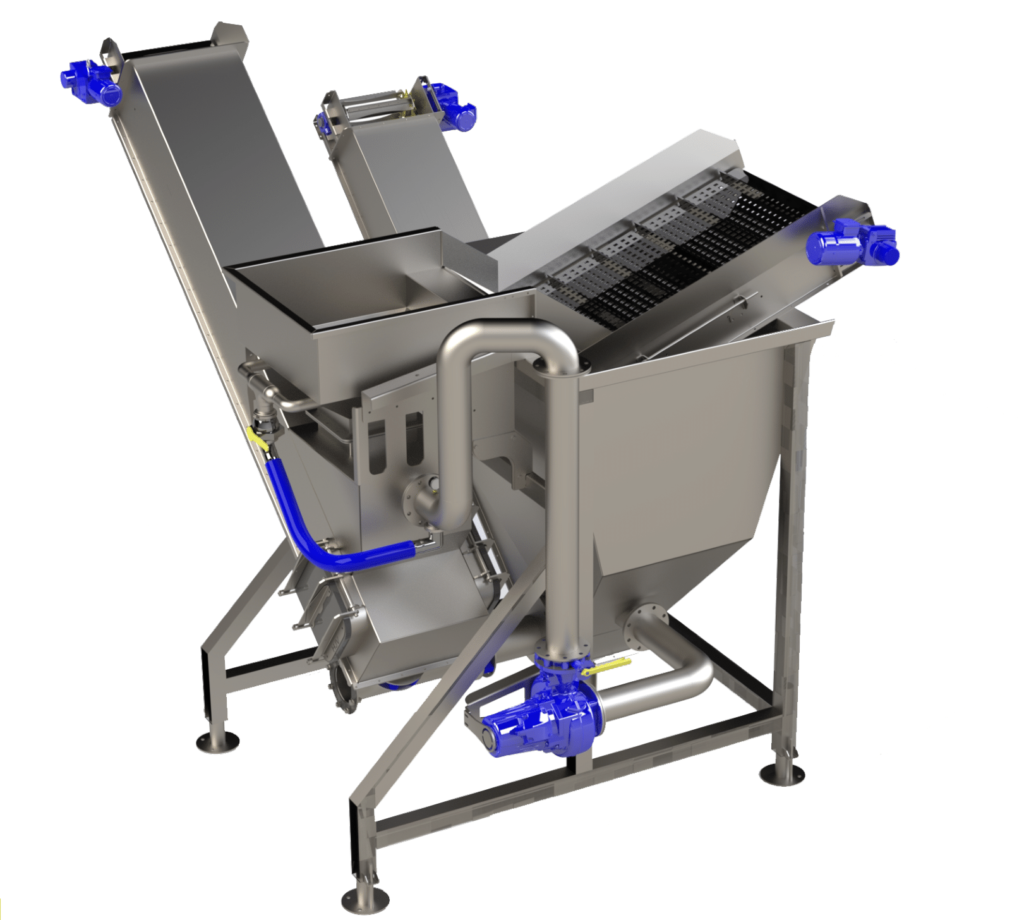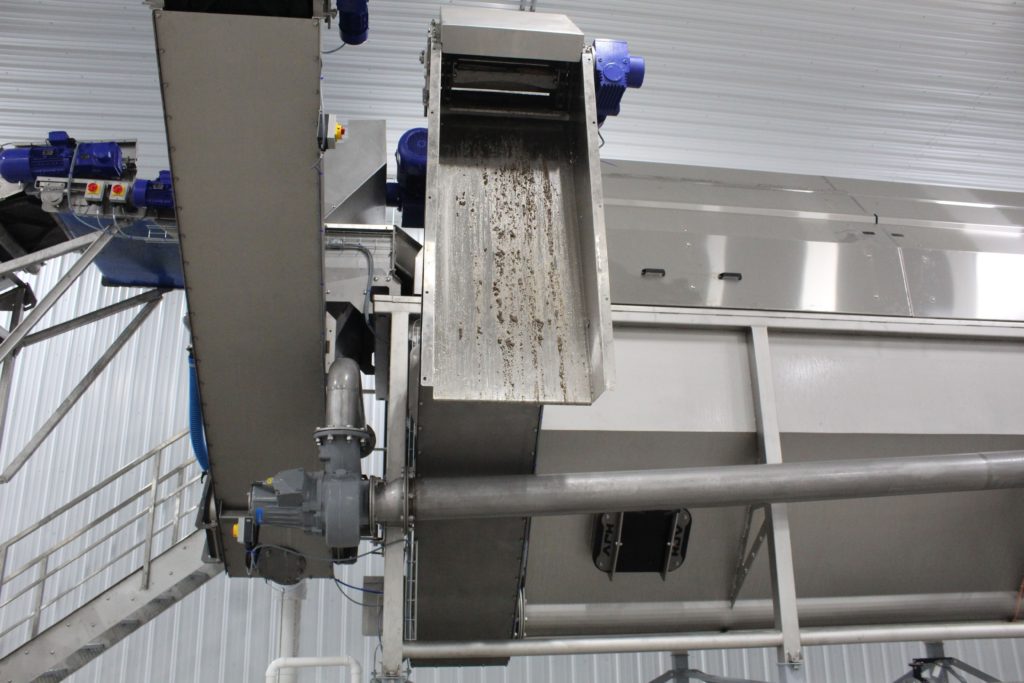 INTEGRAL DESTONER
---
A water weir separation system for effective destoning. The integral destoner unit is linked to a washer tank and has minimal water usage. It is available with either 900mm or 1200mm infeed chutes as standard.
DEWATERING TOWER
---
Powered by a unique combination of industry proven geotextiles, advanced polymers and the force of gravity, the dewatering tower delivers results that meet or exceed the performance of higher cost systems. This system quickly dewaters large volumes of waste activated sludge that otherwise would result in significantly higher disposal costs.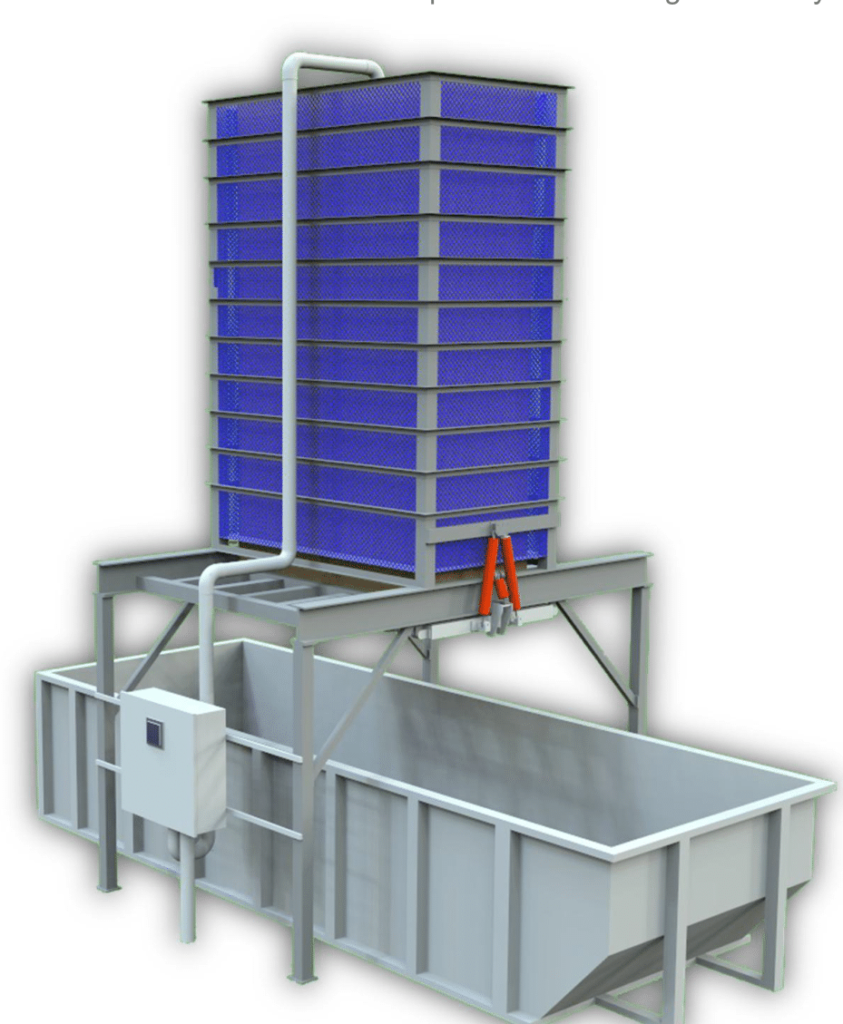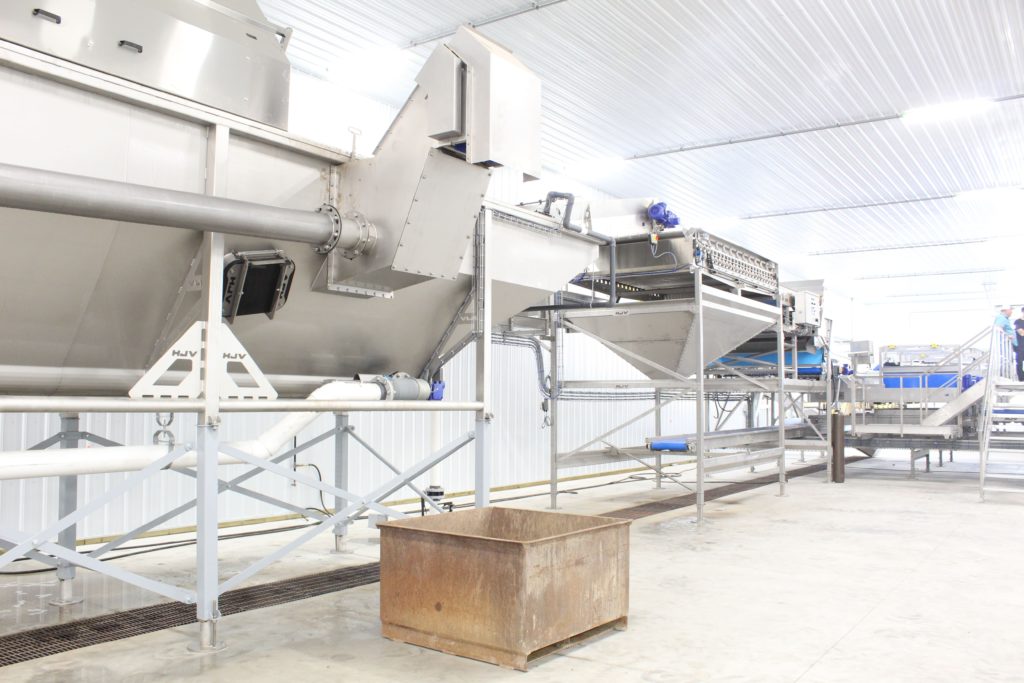 SLUDGE/WASTE REMOVAL
---
For heavy washing applications a sludge removal system can be supplied which works in conjunction with the auger system to remove heavy soils and sediment from the tank. This system serves to reduce the amount of water input by prolonging the lifespan of water in the Barrel Washer Tank.